Best of Altai Tavan Bogd National Park

(6 days)

Flight to Olgii
Today we will take the plane for Olgii, capital city of Bayan-Olgii province. Our vehicles will be waiting for us at the airport. Unlike the rest of Mongolia, which is dominated by Khalkh Mongolians, about 90% of Bayan-Olgii's population are Kazakh, almost all of them Muslims. Olgii has even its own little mosque.
Upon arrival you will be welcomed by our local team and drive further to west into National Park. We will set up our tented camp on a truly idyllic spot along river Khovd.
(Tented camp L, D)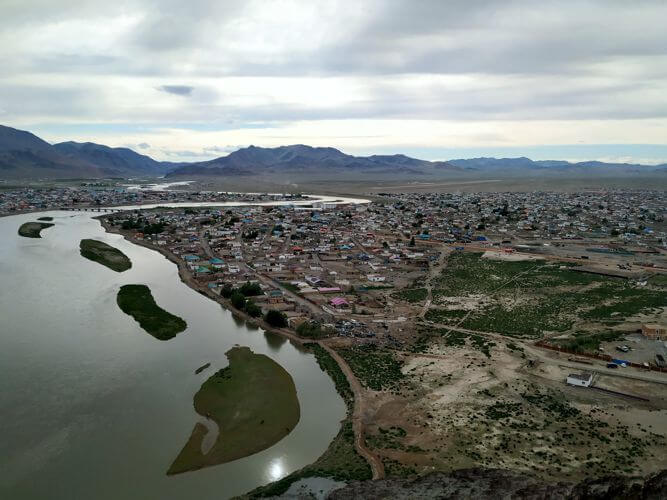 Altai Tavan Bogd NP & Potanin Glacier
Altai Tavan Bogd is 636,161 hectares of pristine landscape along the border of the western part of Ulaan Khus, Tsengel, Sagsai and Altai soums of Bayan-Olgii aimag. It was placed under protection in 1996. The national park with its amazing beauty embodies the special characteristics of high mountains, icy crystal rivers, mountain valleys, steppe landscapes and ecosystems. Also, it is a habitat and last refuge for mammals like argali, ibex, maral and deer, and bird species like snowcock, eagle and lammergeyer.  The national park includes very high peaks, with eternal snow and glaciers in the far west of Mongolia. The highest point is the peak of Khuiten Uul on the mountain of Altai Tavan Bogd, reaches 4374 meters above sea level. Tavan Bogd Mountains are considered sacred to local Kazaks, Tuvans and Mongolians. The park stretches from Russia along the Chinese border, following the Altai Mountain Range that divides China, Russia, Mongolia and Kazakhstan, for over 200 km. Ancient tribes have left many artefacts, using the region for religious ceremonies. Today, tens of thousands of petroglyphs in the park are part of a World Heritage Site. In addition, there are numerous Turkic Stone Men and stone burial mounds.
On our way, we will see the ice peaks of Potanin and Alexander Glaciers. The glaciers are located at 3,500 -4,000 m. The largest are Potanin, Alexander, Greny Glaciers. They stretch 16 km in lengths and are source of Tsagaan River. The longest one is Potanin 14 km. The landscape is spectacular.
This is a common place for nomadic place to make camp in summertime and where Tuvan people live, practicing their Shaman religion. Here we will meet our camel guide to prepare for the next days' hike.
(Tented camp B, L, D)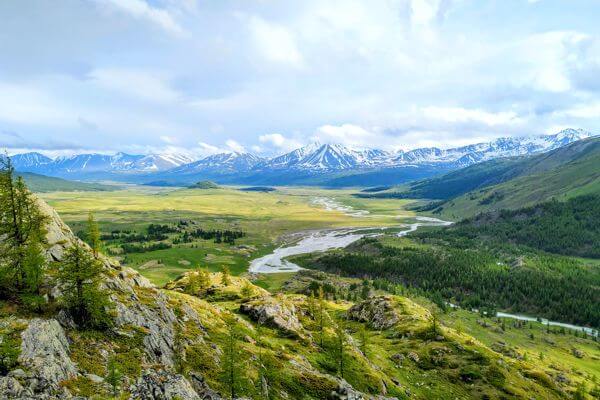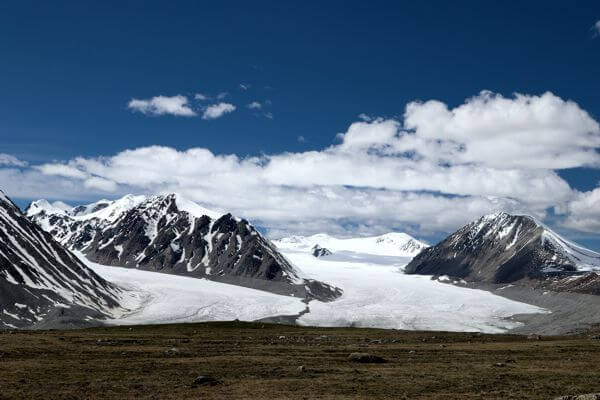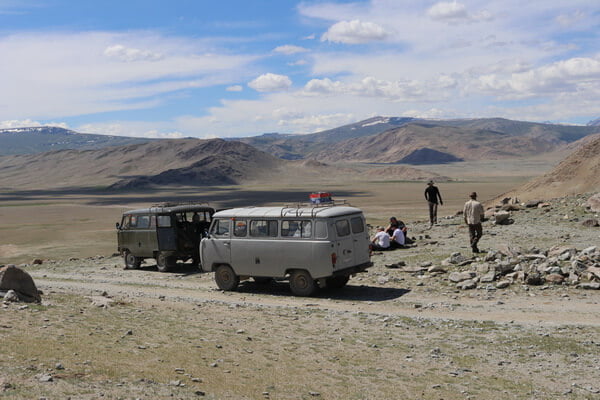 Malchin Peak
We will start our trekking day from Base Camp. The base camp is located at an elevation of 3000 m. Total hike hour will take about 6 to 8 hours. After a good breakfast, we will set off for our expedition to the Tavan Bogd Glacier. We will trek through a high mountain terrain of rocks and wetlands. We will have a beautiful perspective of the 5 mountain peaks of the Tavan Bogd Mountain and of its glacier. In front of you, you will have the absolute top of the Altai Mountain Chain and the highest mountain peak of Mongolia. Our final destination of today is the smallest of Tavan Bogd's mountain peaks, the Malchin peak (4050 m).
It will take us about 6 hours to the top. Most of the climb will be on rocks and in the evening we will return back to camp. From mountain top we can see Russia and China.
(Tented camp B, L, D)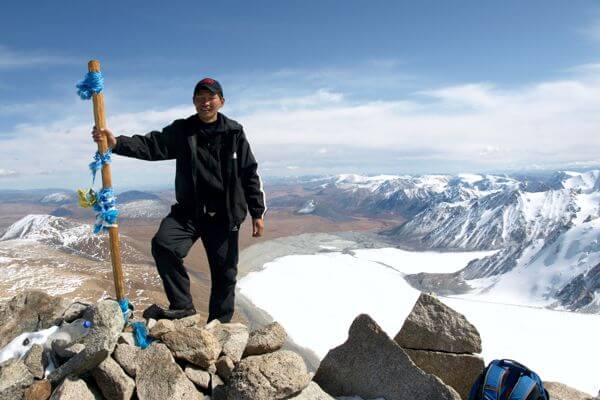 Khoton Khurgan Lakes
Today we will drive to Khurgan & Khoton Lakes. On the way we can drive to Tsengel sum to see big and beautiful 2 deer stones located 15km to the south, which is registered by UNESCO as a world heritage site.
We will reach some ancient Gokturk's stone monuments (1500-2000 years old) near Biluut Hill. Khurgan and Khoton lakes are second largest and clearest of all lakes in the Mongolia, the average depth is 26 m, and the maximum depth approximately 58 m. The Khoton and Khurgan Lakes are connected by a wide natural channel. The landscape around the lakes is very beautiful and picturesque, with snow-capped mountains.
(Tented camp B, L, D)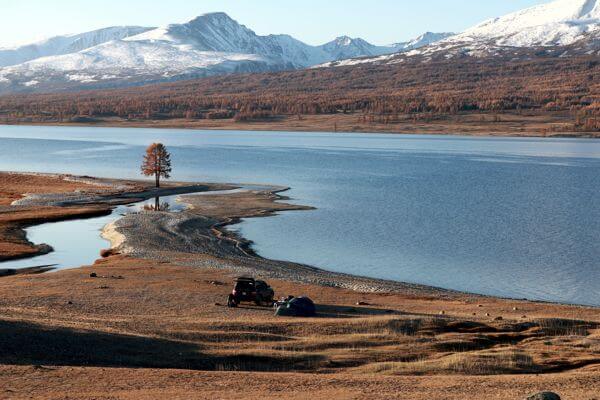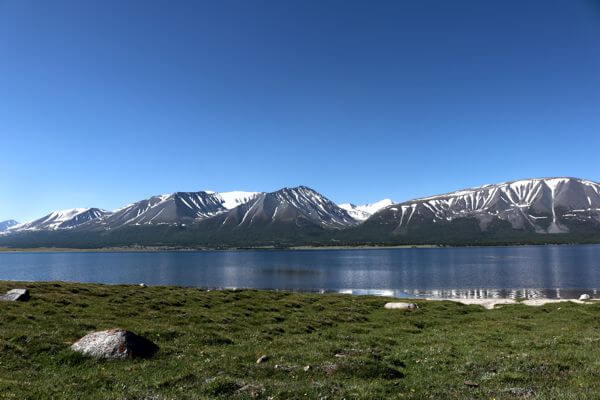 Eagle Hunters
Today we will drive back to Olgii town. On the way we will visit Kazakh families in their traditional Ger bigger than Mongolian Gers and brightly decorated with hand-made rugs. We will enjoy a cup of tea, share with our hosts delicious Kazakh dishes such as Kuz "salted and smoked horse meat" Bisbarmak while chatting and deepening our knowledge of rich Kazakh culture and custom. Afternoon we will go trekking in nearby mountain valley and riding on horseback together with hunters through scenic landscape.
(Hotel B, L, D)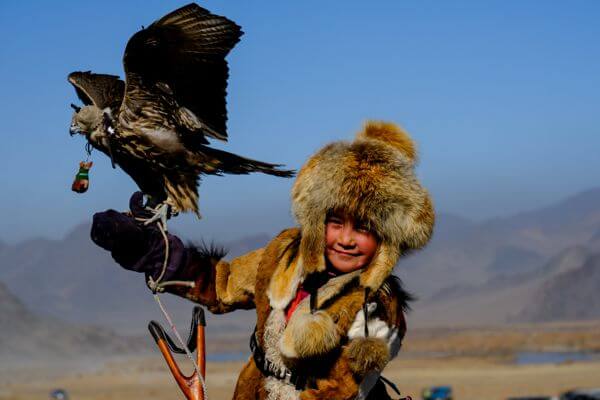 Flight back to Ulaanbaatar
Flight back to Ulaanbaatar. Our team will take you directly to your hotel. You may enjoy the free afternoon to catch up all the places you haven't visited yet. You might as well check the beautiful cultural show enjoy the colourful and rhythmic Mongolian dance, throat singing & admire the contortionists.
(B)